We Ship "Packages of Memories" Throughout the Country
Whether you crave the taste of a single atomic fireball...
or
you are planning a 50th birthday party bash complete with favors, centerpieces, and prizes...
or
having a family reunion
and would like to surprise your "little" brother with a box of his favorite childhood candy...
or
having the friday night card game at your house and want to serve something fun and different...
or
live close by our store but are short on time...
no problem.
call us
516 354-9564
email us
We'll help you put a smile on someone's face...
AND... the best part!
a FREE piece of dubble bubble with every order we ship
We love special requests!!!
if you're looking for something, just ask!
if we don't have it, we'll try our best to track it down for you...
copyright 1982-2023 bobb howard's general store trademark "we sell old candy" all rights reserved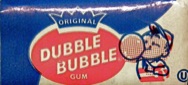 The #1 question we are asked...
IS THE CANDY REALLY OLD?
Answer: nope, just old-fashioned.
SHIPPING
We ship via the USPS priority mail