HOW TO CREATE A GUM WRAPPER CHAIN
why not make this a family fun project?!
all you need are the wrappers from stick chewing gum...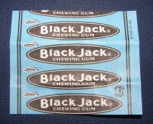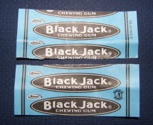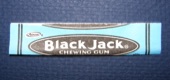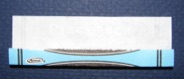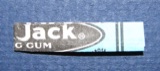 copyright 1982-2023 bobb howard's general store trademark "we sell old candy" all rights reserved
1. Open the chewing gum wrapper 
2. Fold in the middle and rip in half along the length 
3. Fold the wrapper in half along the length
4. Open & fold the lower half into the center
5. Fold the upper half towards the center
6. Fold in half along the length again
7. Fold the wrapper from step 6 in half
8. Then fold the ends toward the center
Create addional links by repeating steps 1 through 8
Step 8 forms a folded wrapper with slots
Slide the prongs of the first wrapper into the slots of the second wrapper, and keep adding links to form a chain
You can make a chain from all of the same wrappers, pattern it, or totally assort it
HAVE FUN!!!